The Food & Drink Careers Passport ®
Future proof your career in the food and drink industry
A new industry initiative by The National Skills Academy for Food & Drink and The Food & Drink Federation, to help you get started with ease and professionalism.
A Passport to your future
The Food & Drink Careers Passport ® from the National Skills Academy for Food & Drink (NSAFD) makes it easy for you to show consistent proof that you already have the basic knowledge all industry firms are looking for.
The associated industry standard courses leading to Passport qualification, registration and certification are purpose-designed by leading experts, regularly reviewed with industry input and delivered only via the NSAFD as your assurance of industry-accepted content and quality.
Once completed, qualifications are officially registered in the NSAFD's dedicated national Passport database – giving employers full online transparency of your attainment and speeding up the entire on-boarding process.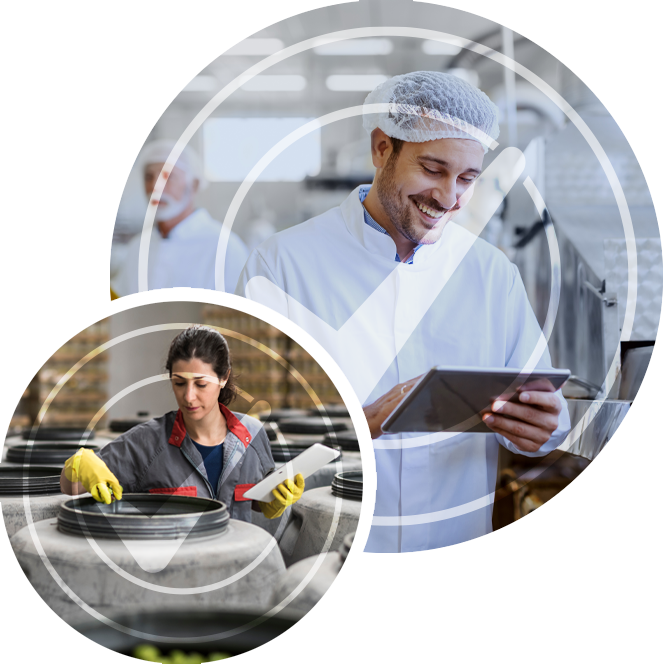 The Food and Drink Careers Passport ® is supported by
Starting a career in the food and drink industry can lead to so many exciting opportunities. Watch our video to learn where your food and drink careers passport could take you.
Courses covered in your passport:
Food Safety Level 2
Endorsed by the Food Standards Agency and BRC
HACCP Level 2
Endorsed by the food standards agency and BRC
Health & Safety Level 2
Developed by leading H&S experts in the Food & Drink sector
Allergens awareness
Mapped to Food Standards Agency training standards
Brought to you by
The National Skills Academy for Food & Drink
Working together for the benefit of all